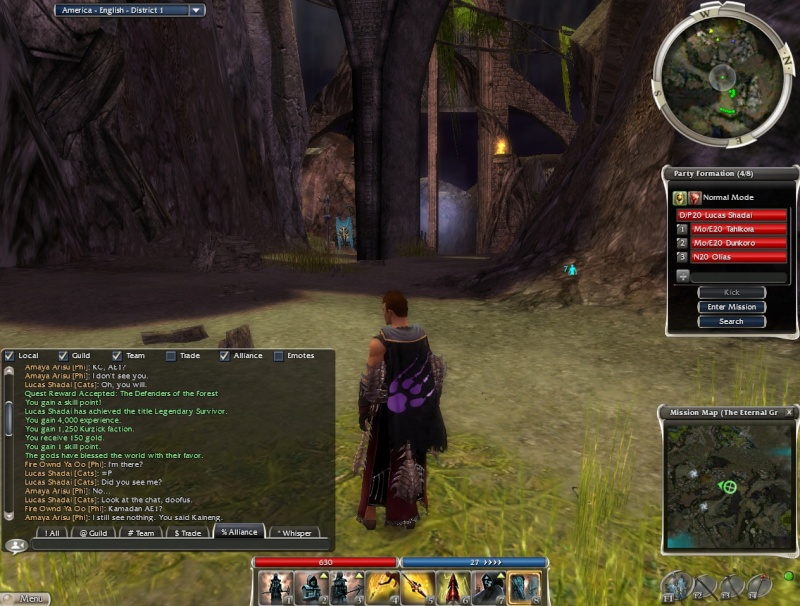 As you can see, Tabs was a little slow there. But anyway, I achieved my 11th legendary survivor without farming or grinding, and I'll be celebrating in the traditional way - which means a survivor party!
The first survivor party was held in Kamadan, and the LA boat has since been "rented out" to us as our home. Everyone is invited. That includes members of my guild, members of the alliance, and any friends not in the alliance.
What goes on at a Survivor party? I'm glad you asked:
- Ale
- Sweets
- Tonics
- Funny stories
- Merrymaking
- Dancing
- Minipets
A trivia competition with giveaways will be held by me. Anyone who wants to donate anything for a prize, let me know either here or in-game.
... and at some point, we will form a group and go do something difficult for my first ceremonial death.
The event is this Saturday, Oct 16th on the boat in LA. See you there!